SEMC Hardware Service Shop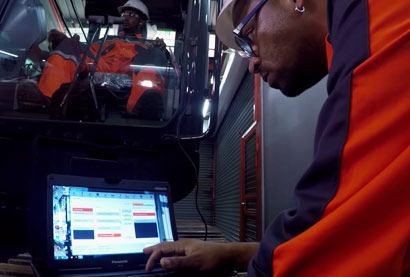 In managing your company, there is a constant need for cost reduction and productivity gains. We also need to take into account the increasing demands to your machine because of the tightened safety and environmental legislations.

It is important for SEMC Hardware NV that when preforming service, maintenance and repair on the customer's equipment that we use the latest methods to increase the efficiency and quality of our repairs. We also support the customer with professional instruction and training of personnel so work can be done more efficiently and the right care is taken of the valuable equipment.

A team of well-trained technicians ensures professional maintenance and repairs of your HITACHI excavator and MAN Truck. Even if the machine is not supplied by us. Repair and/or overhaul of all HITACHI models is always possible.
During the repair the customer can always inspect the work that is being carried out on his/her machine. The customer is in direct contact with the Customer support and Workshop Superintendent to receive clear and competitive quotations for services and repairs on the machine. Please experience price advantage and a reliable supply of only Original spare parts. Also experience the benefits of our "SEMC Orange Card"
You can rely on us for good planning and budgeting for service, repairs and overhauls of your machine as well as the expert guidance and training of your own operating and technical personnel.
Wherever you are;
SEMC Hardware service is going the extra mile(s).
Contact:
Tel: 433377
Email: This email address is being protected from spambots. You need JavaScript enabled to view it.